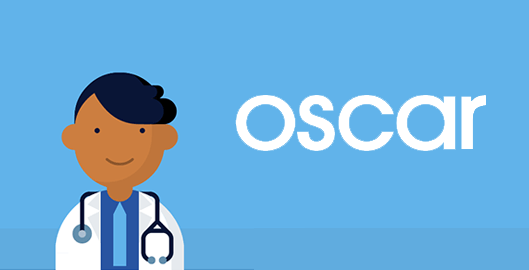 Our 2022 bonus program rewards you for going big!
Every new and renewing individual and family member you enroll for January 1,2022 or February 1, 2022 effective date will contribute to a potential one-time bonus on top of your commission.
Eligibility
The bonus program applies only to members who reside in our service areas.

This program applies to Oscar individual and family plan members with an effective date of January 1, 2022 or February 1, 2022.

Only producers who are licensed, appointed, FFM-certified and contracted with Oscar are eligible for the bonus. Producers must meet all eligibility requirements for the program at both the time of writing business and on the payment dates. This program applies only to the Agent of Record on the policy, not to General Agencies that may assist with the enrollment.

The program applies to individual producers and cannot be aggregated at the agency level. Multiple individual producers may not aggregate business to earn bonus tiers under any circumstances. Oscar reserves the right to audit applications to ensure that
business is not aggregated for the purposes of this program.
Accounts transferred for any reason, including agent of record changes, are not eligible for bonus payments.

Oscar retains sole discretion to determine a producer's eligibility for this program. Web Brokers and General Agencies are not eligible for this Bonus Program. If you have questions on your contracting status with Oscar, please reach out t o your Sales Executive.
Bonus Structure
Bonus amounts apply retroactively to all policies. For example, once 150 members are enrolled, the $30 bonus applies to all policies for a total bonus payment of $4,500.

There is no cap on the bonus program.
Bonus Payout Details
Bonus payments will be made t o eligible producers by the end of June 2022.

Members must make three premium payments and continue coverage for at least 90 consecutive days from the effective date with no lapse in coverage to be included under this program.

If a producer assigns commissions t o an agency, the bonus payment will be paid to the agency rather than the individual agent following our standard commission payout practices.
Program Terms
Disagreements or disputes regarding this program or the interpretation of rules or payout amounts will be resolved at the sole discretion of Oscar. Oscar may amend or discontinue the terms of the program at any time without advance notice.

Oscar reserves the right t o recoup payment if any of these terms and conditions are violated.
States the Program is available in:
Agility Producer Support
(866) 590-9771
support@enrollinsurance.com
http://www.agilityadmin.com/wp-content/uploads/2023/04/Agility-FMO-v2.png
0
0
admin
http://www.agilityadmin.com/wp-content/uploads/2023/04/Agility-FMO-v2.png
admin
2021-11-01 10:57:00
2021-11-01 10:57:00
Oscar Health 2022 Bonus Program